Gallery

Quality Nursing Care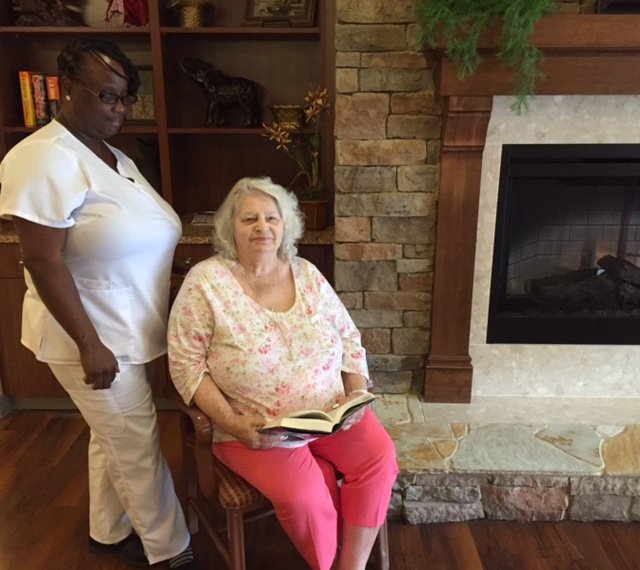 Private dining, sitting and recreation areas for the residents' family activities

On-Site professional hair care

Pets are welcome to visit! (copies of updated vaccines required)

Maintains a very high standard for a clean and fresh-smelling environment

Continuous education for our team members regarding Resident's Rights and Safety Issues

A team of three licensed Nursing Home Administrators

Full-time RN/LPN teams provide on-site care 24 hours/day, 7 days/week

Trained and Licensed Physical, Occupational and Speech Therapists

Full-time social worker committed to caring for the entire Shannon Gray population

Full-time staff member dedicated to overseeing resident activities and social outings

Resident transportation for medical services

Meals are coordinated and prepared by a professionally trained chef and a Certified Dietary Manager

Entering a nursing facility is an important step, therefore, we employ a full-time team member to assist family members with nursing facility placement

A local physician serves as The Shannon Gray's medical director

Therapy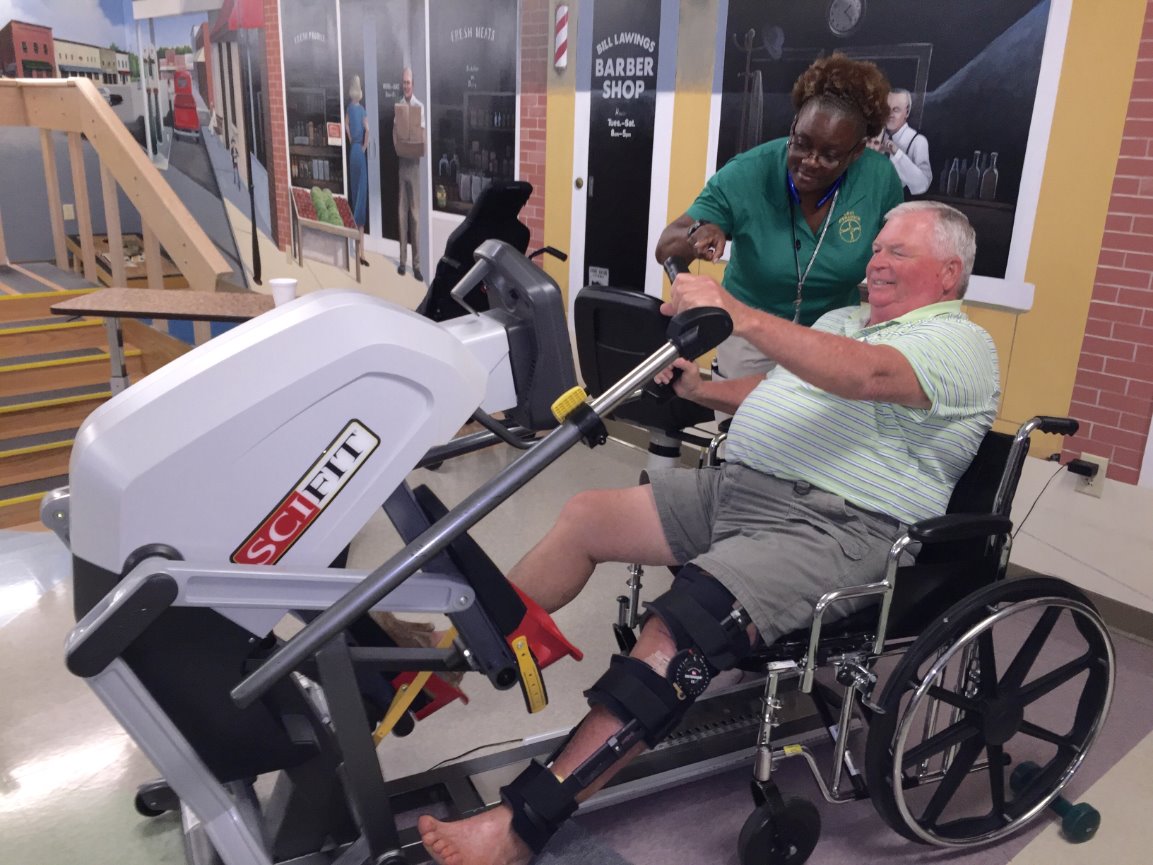 In-Patient Therapy
Thank you for considering the Shannon Gray for your in-patient therapy needs. Let me assure you, our therapy department consistently strives to meet and surpass all of your expectations for patient rehabilitation and recovery. It is our desire to maximize the quality of life for our short-term and long-term residents by maximizing outcomes and functional capabilities. Every resident who can benefit from appropriate therapy will be given our attention and the opportunity to maximize functional potentials. Shannon Gray in-patient therapy professionals take a holistic approach to all patient needs. We specialize in tailoring treatments to a wide variety of diagnoses and individuals. We are also one of the very few facilities that offer Vital Stim, which is the only FDA approved electrical stimulation device approved for treatment of dysphagia and swallowing difficulties. All of our Speech-Language Pathologist has been certified as Vital Stim providers. We look forward to offering the support and care needed to provide optimal independence to all of our clientele.
The Shannon Gray offers 1700+ square feet of therapy space - the largest in the state of North Carolina. Our facility includes the Hydroworx pool equipped with an underwater treadmill and real time video capability. We can produce DVDs to submit to your Orthopedic Surgeon to document gait and motion progress for post-surgery patients. In addition to having every major piece of equipment, we also have an "in house" automobile for transfer training.
Hydrotherapy can be used to treat arthritis, fibromyalgia, chronic pain and a variety of other issues. Doctors and scientists at both Texas A&M and the University of Idaho have concluded that study participants improved overall health without the joint trauma they would have experienced on land.
Upon admission to The Shannon Gray Rehabilitation and Recovery Center, our team of professionals will assess each resident's needs, and develop an appropriate plan of care to ensure that each resident functions at the highest possible level.
Physical Therapy
Mobility: Increasing the ability to ambulate and/or use wheelchair propulsion; improving skills to enable residents to achieve maximum independence.
Balance: Improving resident's balance to enhance safety of transfers and/or ambulation activities.
Positioning: Assessing lower extremity needs for orthotic devices to prevent contractures or improve mobility; wheelchair positioning for restraint reduction.
Lower Extremity Function: Improving resident's range of motion, increasing strength through progressive resistance exercises or muscle re-education.
Occupational Therapy
Activities of Daily Living: Increasing residents' independence in self-feeding, dressing, bathing, and hygiene by learning new or compensatory techniques with or without adaptive equipment.
Functional Transfers: Improving transfer skills from wheelchair, walker, or cane level to toilet, bed, tub, and shower.
Upper Extremity Function: Improving resident's active range of motion, dexterity and coordination; muscle re-education for partial paralysis.
Speech Pathology
Speech/Voice: Improving residents' slurred speech, hoarseness and nasality.
Language: Improving residents' abilities to understand others and express themselves verbally, in writing, and gesturing.
Cognitive Linguistics: Improving cognitive skills to reduce confusion and disorientation; improving impaired problem solving and reasoning skills.
LSVT loud: is an evidenced based treat targeting vocal loudness and quality for individuals with Parkinson's disease and other neurological conditions.
Vital Stim: which is a FDA approved electrical stimulation device approved for treatment of dysphagia and swallowing difficulties.
Hearing: Improving residents' abilities to adapt to a hearing loss and better understand others.
Out-patient Rehabilitation Therapy
Our therapy services are not limited to that of an inpatient rehabilitation stay. The Shannon Gray offers outpatient rehabilitation services including: physical therapy, occupational therapy, speech therapy, and aquatic therapy. Sports injuries, chronic pain, orthopedic challenges, a stroke, are all areas in which our therapy team can assist you in returning to a desired state of functioning. Through an intensive treatment plan, the therapy team at The Shannon Gray will help you to meet your desired performance goal. What makes you appropriate for outpatient rehabilitation at The Shannon Gray?
Orthopedic disorders

Post surgical cases

Sports rehabilitation

Arthritis

Impaired balance disorders

Back pain

Chronic pain
Questions about how to make The Shannon Gray your therapy center?
Contact our admissions coordinator (336) 307-GRAY(4729)


Activities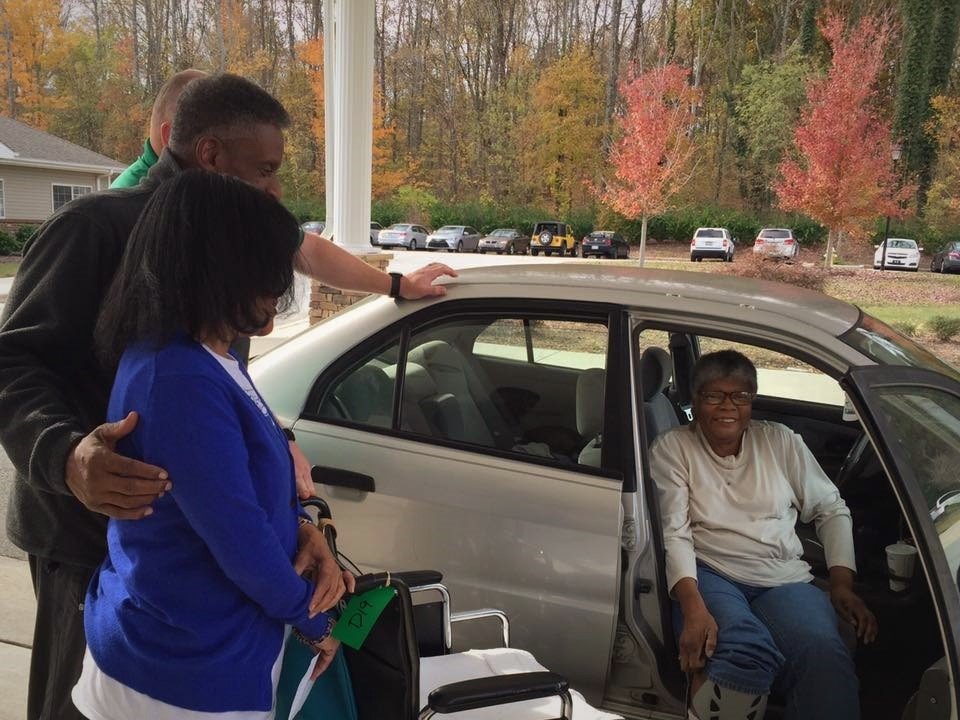 The Activities Department at The Shannon Gray Rehabilitation & Recovery Center has an ongoing personalized program that meets the needs and the mental, physical and psychosocial well-being of our residents. The wide variety of activities that we provide targets each of these individual areas. The Director of Recreation Services is a licensed and certified Therapeutic Recreation Specialist. Our goal is to provide our residents with an exhilarating leisure experience throughout their stay and journey to recovery.
We also offer a newly developed sensory stimulation room called "Snoezelen" that has proven to have positive effects on our residents physical health, mood, attention, memory, relaxation and behaviors. With the combination of soothing music, dancing lights, aroma therapy, tactile items, this room provides a therapeutic, calming environment that allows for our residents to relax and get away from the "real world".
Our Activity calendar high lights fun and interactive activities that serve a purpose in their health and well being including: Exercise, BINGO, cognitive programs, music performances, socials, Bible study, along with many more. We also provide 1:1 visits to our residents who are unable to attend group programs.
Ms. BL being picked up for early voting!